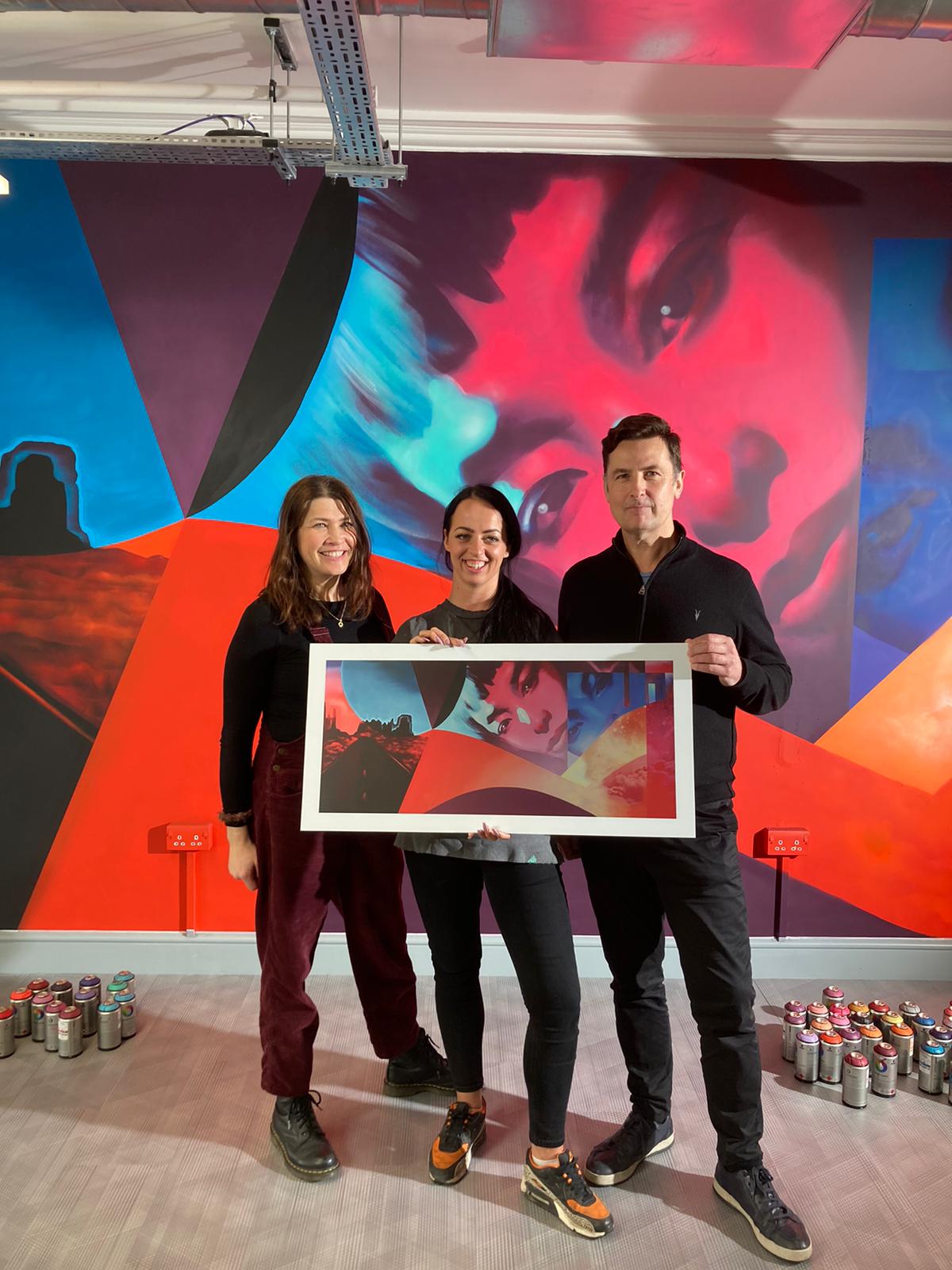 Cam and Chris, founders of YOOF with Urban Fine Artist, HazardOne


Our purpose
Yoof Ltd is a socially motivated company focused on celebrating young and talented artists.
By commissioning, curating, and promoting emerging talent, Yoof will bring the energy and passion of their work to highlight and support young people facing mental health or relationship issues.
20% of the retail price of all the artwork is invested directly in support of young people's mental health services.
Our Values
The company encourages diversity, inclusivity and equity – using business as a force for good to help solve acute problems facing young people today.
Our Mission
To champion young people's artistic talent & support mental health services.
Why mental health?
Many young people are struggling. Since the pandemic, more young people than ever before are finding it hard to cope with their mental health and how they're feeling.
That's why access to early support can make a critical difference to young people who are struggling right now.
By buying the art, you will help young people gain better access to mental health services and end the wait for early support.
YOOF.LIFE | gallery, marketplace and support network
YOOF.life serves as gallery and marketplace generating both interest and sales for young artist's work and at the same time promotes informational content and the network of mental health services across the UK.
Yoof takes a commission of any sale in return for the wider promotion of the artwork.
Yoof channels its profits directly to certified and approved mental health services with a focus on young people
Yoof works alongside third sector agencies, charities, councils, and local/national organisations who all have an interest in supporting young people
Yoof is also funded by grants/donations from agencies and organisations to support its mission
Yoof has a social conscience – encouraging diversity and inclusivity from all walks of life
Contact us and join our Community of Artists and Supporters.